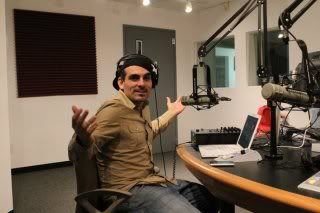 DJ Manuvers returned to the studio this week from his trip to South America.
Download the first 70 minutes of the show with tracks from Roy Ayers, Little Beaver & more
Sunday Cool Out (1.9.2011) by Sundaycoolout
DJ MANUVERS
Howard roberts quartet- dirty old bossa nova
Ramp- Daylight
erykah badu- Love
4hero- play with the changes
Platinum Pied Pipers ft Dwele- Open your eyes
Daft Punk- Something about Us
Dwele- A.N.G.E.L.
Andy Cotton- Redux
generation match- electronic dimensions
roy ayers- searching (osunlade yoruba rmx)
moodymann- long hot sex nights
DJ SIRE ESQ.
Arthur verocai- no boca del sol
Little Beaver- Party Life
Rasputin Stash- Mr. Cool
Antonio Adolfo- Cascavel
seu jorge- Carolina
astrud gilberto- take it easy my brother charly
yusef lateef- snafu
lee mason- shady blues
eddie kendricks- intimate friends
bilal- move on
billy cobham- red baron
cymande- sweet talk
Gato barbieri- Evil Eyes
Deodato- nao tem nado nau